Great Southern Getaway 2D 2N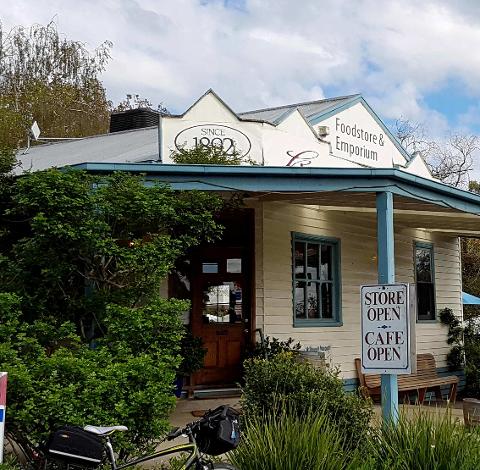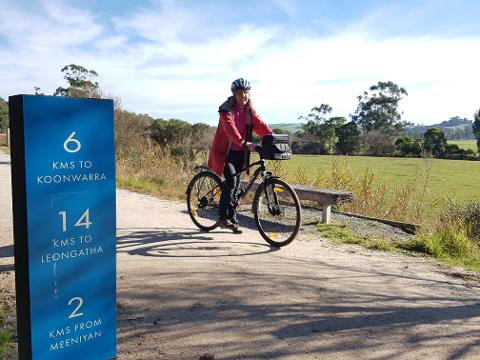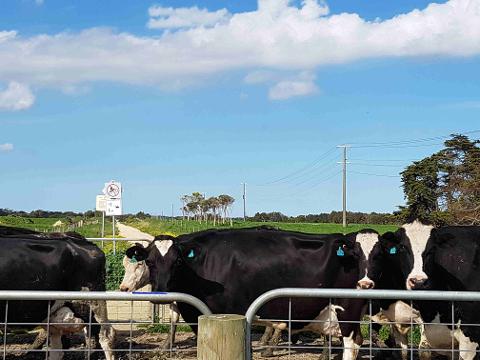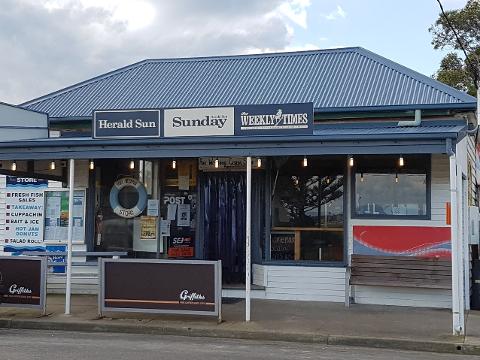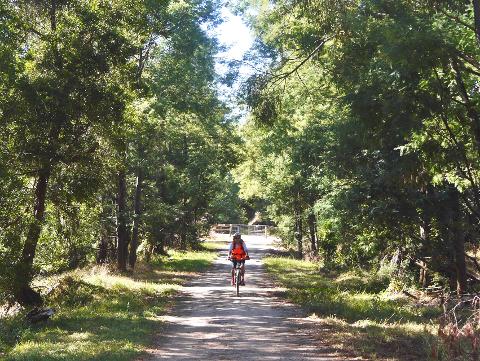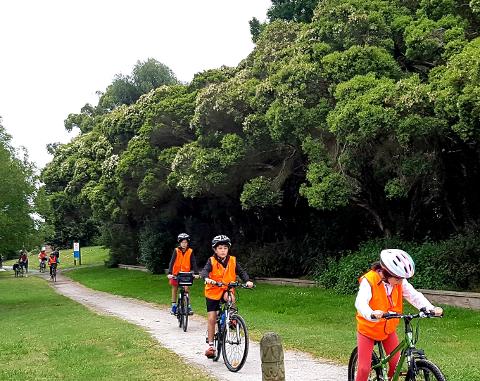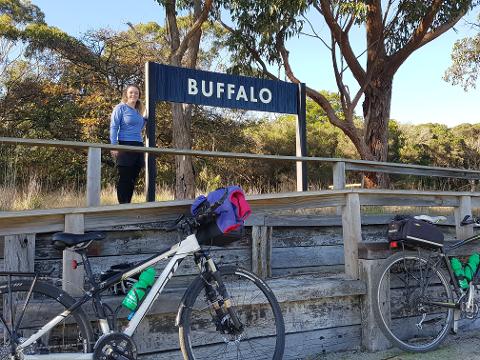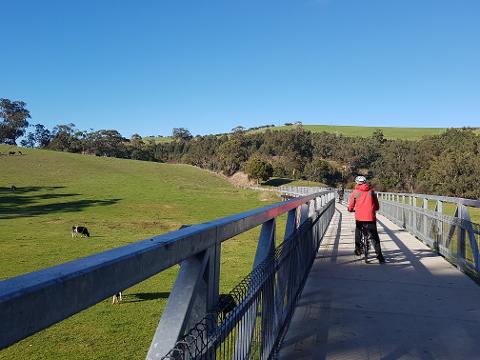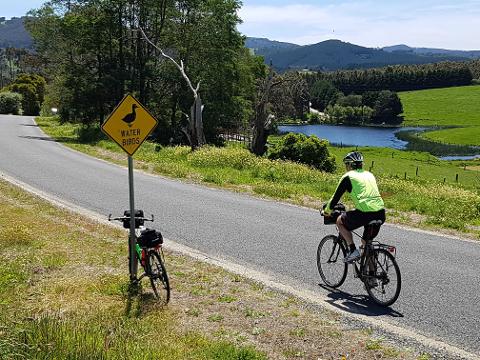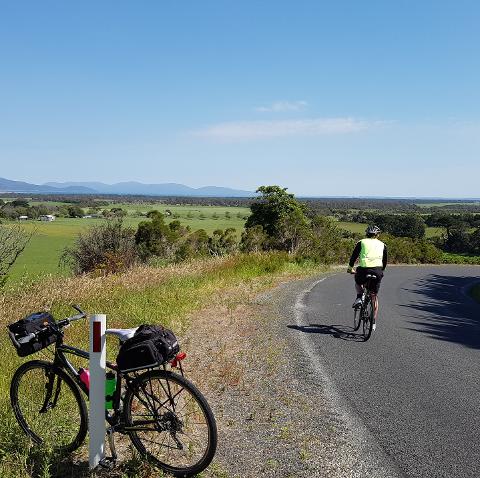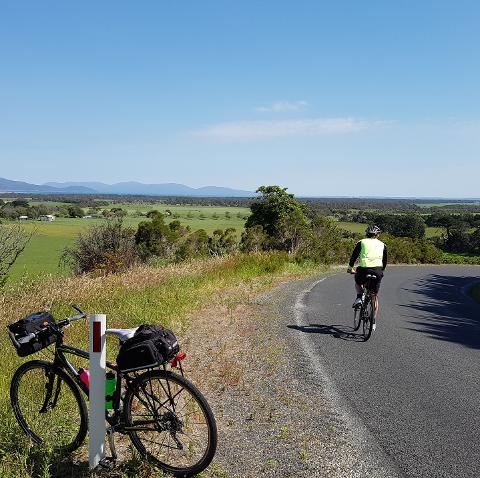 Duration: 3 Days (approx.)
Location: Melbourne, Victoria
Product code: GSG
The Great Southern Getaway Cycle Tour.
Starts in Melbourne Australia. Easy access by public Transport.
Book with Ease for your cycling holiday. No payments needed at this stage.
Please complete your details using the Book Now button. Include any special requests for alterations to our standard tour. We will send a you a full itinerary package and invoice. Your booking will be confirmed once the deposit is received.
This 2 Night 2 Day cycle tour is the perfect weekend or mid-week getaway. Explore all, or part of, the historic 72 km long Great Southern Rail Trail in beautiful, emerald green south Gippsland. The quirky, arty towns are easily accessible and offer many options for the distances you may prefer to cycle. You will love the panoramic vistas of Wilsons Prom and Quiet Corner while you watch out for native animals along the way. Stop at the cafes, enjoy dinner in an historic Aussie Pub or great little restaurants and see the buildings of yesteryear. There are lots of tastes and fantastic scenery to explore. Everything is taken care of – we book your coach from Melbourne and meet you when you arrive. This route is all on cycle paths unless you choose the Grand Ridge challenge ride on quiet roads. This Cycle Tour can be adapted to you.
A self Guided Fully Supported Cycle Tour that starts any date that suits you. Includes:

Bikes and cycling equipment for 2 days
2 night's accommodation with a delicious breakfast each day.
Vline Coach transfers from and return to Melbourne. Australian Cycling Holidays will meet your coach when you arrive.
Luggage transfer
Maps and ride notes for a 2 day ride. Cyclewayz app navigation
Water bottle and snack
Roadside assistance
Tour Itinerary:
The Great Southern Getaway weekend lets you choose your preferred relaxation:
Great Southern Getaway Unwind 32km Cycle the Great Southern Rail Trail Leongatha to Fish Creek or Foster and enjoy 2 relaxing days on the trail. Love the arty foodie towns along the way and stop for a coffee, relax over lunch and love the green scenery. Koonwarra is the home of the slow food movement and a favourite amongst cyclists on the trail. Time yoru ride for the weekend markets. Meeniyan has just been named small town of the year with its craft shops and Cafes. In the morning you will cycle through the tee trees, past the lakes and dams Soon you will cycle alongside the the trestle bridge at Tarwin Lower. You finish your ride at Fish Creek, home to the Fishy Pub a 1930's Art Deco building, many art galleries and a well-loved playground. Take time to look through Alison Lester's bookshop author of 'Are We There Yet' an Australian childhood favourite. Love the cafes and the coffee.
Great Southern Getaway Complete 72km Complete the rail Trail from Leongatha to Port Welshpool and enjoy the whole historical journey ending at the historic port where the views are fantastic. On Day 1 set out to either Fish Creek or Foster for your next night's stay. Your journey will take you through Koonwarra, a pretty little village known for its fresh produce and sustainable living. Then you cycle through the beautiful Black Spur over the trestle bridges. Listen for the frogs. Meeniyan has just been named small town of the year with its craft shops, gallery and Cafes. It is a lovely spot for lunch. Enjoy your afternoon cycle through the tee trees, past the lakes and dams to Fish Creek is an artisan hub with an historical art deco hotel with a large mullet on the roof. There are lots of studios and galleries for the curious to explore. Day 2 Start up the hill and over the Hoddle Range. You will have sweeping views across to Wilsons Promontory and Quiet Corner as you drop down the range to Foster. There are trees and ferns to enjoy along the way. After Foster you are now onto the flats and the riding is fast especially if you have a tailwind! You quickly reach Toora, a great little town with lots of historic buildings. It is the town that time forgot with fantastic buildings and the Standard Country Pub. It has a park, cafes and is a good spot to stop for lunch or a drink. After a break you ride across the dairy farms with the space age windmills towering above you on the bald hills. These cows have the best view in the world. Welshpool is a laid back little place and here you start final ride to Port Welshpool. Port Welshpool is home to the Long Jetty, great views to Snake Island, Corner Inlet and Wilsons Prom.
Great Southern Getaway Grand Ridge 130 - 160km. This is a challenging ride with a few hill climb options. Use the Rail Trail as a great way to step off into the hinterland and climb the hills to the fantastic temperate rain forests of the Grand Ridge Road, our favorite road in Victoria. It is a fern filled road through temperate rain forest with views to the Great Divide and across the valleys. Alternatively head uphill to Agnes Falls and enjoy the views across the green hills to Wilsons Prom. Take water and a snack for the day as these rides dont have anything along the routes. The valley of Falls Creek has lots of views and hill climbs. Love the views from the lookout and join Ameys track for just a little more climbing. This ferny road has huge views across the hills and plains to Wilsons Prom and is well worth the climb. You will overnight in Foster where you will be ready for a rest.
Great Southern Getaway Family Cycle as much or as little as you like. We will collect you at the finish of your first day and then start you off on your second day. Stay 2 nights with us. Enjoy the cycling, the markets, the wineries with Pizza and sculptures and the friendly locals.
We will collect you in time for the return coach to Melbourne Southern Cross or to return you to your car. You just let us know where you are! No need to rush or feel pressured. We are here to make sure your getaway is just as relaxing (or challenging) as you want it to be.